CBI has been selected as one of the 2016 Cool Places to Work in Michigan for a third consecutive time (2012, 2014, 2016). The biennial list of "Cool Places to Work" is created by Crain's Detroit Business and Best Companies Group. CBI was one of just a handful of technology-based companies to make the final list. Some of the "cool" things that contributed to CBI's inclusion on the list include: employee culture, revenue and job growth, diversity, and community involvement.
CBI also has been named to the Channel Company CRN "Fast Growth 150" list and placed as the top Michigan company. CRN's list highlights North America based technology integrators, solution providers, and IT consultants with gross sales of at least $1 million who have experienced significant growth over the past two years.
Lastly, CBI landed on the Inc. 5000 list for the second year in a row, demonstrating impressive numbers with 119% 3-year growth and over $50 million in revenue for 2015.
We are excited to share these award announcements with you as they highlight our unshakable commitment to our team members, customers, and communities.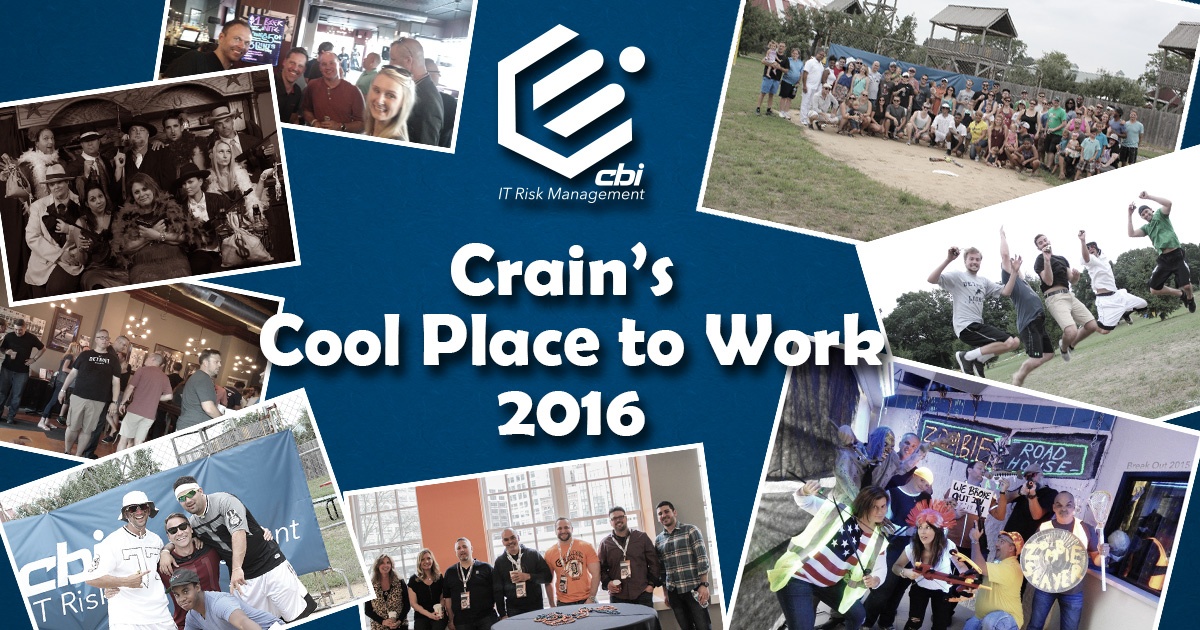 CBI
CBI manages IT security risk and helps ensure your data is secure, compliant and available. No matter your industry our Subject Matter Experts, tailored assessments and custom solutions help safeguard your organization's information. Our proven process allows you to prepare, manage and navigate issues that can damage your business and reputation.