Hackers have gotten smarter, switching from exploiting machines to exploiting humans over communication channels such as email and social media ...

To protect your business and prevent accidental insider threats, learn these 5 social media dos & don'ts to incorporate inside ...

To find out more information or to unlock it, the email is urging you to click the link. Email spoofing ...
Steve Barone, president and CEO of Ferndale, Mich.-based CBI, said that combination of capabilities will "add ...

Ryan Redhawk of Atlanta Business Radio interviews Mike Pearson of CBI about cyber threats, CBI, the ...

The Internet of Things (IoT) has already brought new levels of connectivity and engagement into the ...
Assessing, Simplifying, and Integrating IAM

Ransomware, data breaches, and password leaks are dominating the headlines in 2016. ...

Crash Course: Tools & Skills for Vulnerability Management

Implementing Vulnerability Management tools and testing are essential for ...

Better IT Security Thru Prioritization and Automation

Finding and closing security vulnerabilities can be a daunting task ...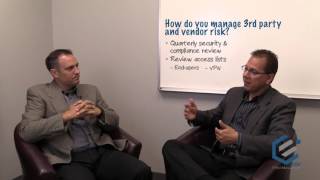 CISO Sessions | Maurice Stebila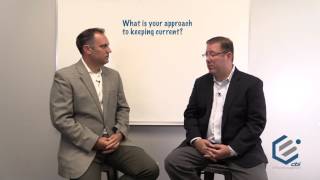 CISO Sessions | Russ Gordon
CISO Sessions | Maurice Stebila

Wonder how CISOs manage vendor risk or maximize their current technology investment? Hear how Maurice Stebila, CISO, Harmon International answers these questions.

CISO Sessions | Russ Gordon

Learn how to keep current on new threats, get advice on International Privacy Law & DLP, and tips when facing a merger or acquisition with Russ Gordon, CISO at a Tier 1 Auto Supplier.
Industry: Manufacturing
Solutions: Social Engineering

Patti Engineering, a CSIA Certified control systems integration ...

Industry: Utility
Solutions: Symantec Clearwell (eDiscovery)

Utility companies deal with a vast amount ...

As a health services provider, the client was challenged to deliver quality ...