A strong cloud asset inventory can solve the headaches and put control in to how your organization is utilizing cloud ...

You have instigated regular penetration testing and are aware of your company's vulnerabilities. You have an efficient understanding on insider ...

What is the single most important thing to do related to security in your environment?  Yep – patch your systems.
Steve Barone, president and CEO of Ferndale, Mich.-based CBI, said that combination of capabilities will "add ...

Ryan Redhawk of Atlanta Business Radio interviews Mike Pearson of CBI about cyber threats, CBI, the ...

The Internet of Things (IoT) has already brought new levels of connectivity and engagement into the ...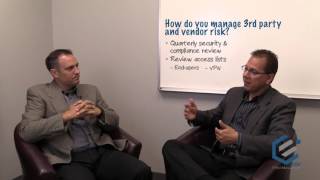 CISO Sessions | Maurice Stebila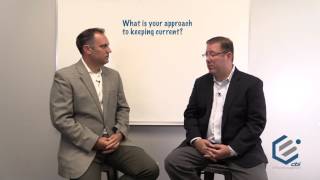 CISO Sessions | Russ Gordon
CISO Sessions | Maurice Stebila

Wonder how CISOs manage vendor risk or maximize their current technology investment? Hear how Maurice Stebila, CISO, Harmon International answers these questions.

CISO Sessions | Russ Gordon

Learn how to keep current on new threats, get advice on International Privacy Law & DLP, and tips when facing a merger or acquisition with Russ Gordon, CISO at a Tier 1 Auto Supplier.
Industry: Manufacturing
Solutions: Social Engineering

Patti Engineering, a CSIA Certified control systems integration ...

Industry: Utility
Solutions: Symantec Clearwell (eDiscovery)

Utility companies deal with a vast amount ...

As a health services provider, the client was challenged to deliver quality ...